About the 4D2U Project
The universe encompasses all of space and time.
The most immense cosmic structures - galaxies gathered into clusters and superclusters - dominate the universe everywhere we look. Astronomers constantly work to understand these structures bit by bit. The Four-Dimensional Digital Universe project is an outgrowth of their search for cosmic understanding.
The project's goal is to visualize astronomical data in a way that helps watchers feel as if they are witnessing the unfolding of the universe. "Four dimensions" refer to the three dimensions of space and the one dimension of time embedded in their data. "Digital" refers to computer graphics visualizations of digital data. The resulting acronym is "4D2U", and it is also astronomy's way of saying "4D to you."
The 4D2U project is created by and for astronomers, but it is really a gift to the world.
For astronomers, the goal is to provide a rare 3D view of data to help with research. Unrestricted explorations in 3D are essential tools for understanding modern observational data and computer simulations.
For everyone else, the goal is to present the latest research results in a way that is scientifically accurate, but also fun and easy to understand.
To reach these goals, we have been developing 4D visualization platforms and content in the form of an experimental 4D visualization theater and a library of data visualizations. The data include observations and theoretical models of astronomical objects, and computer simulations of astronomical phenomena. Since the project began in 2001, we have established the fundamental techniques for visualizing these different types of data.
The 4D2U is a long-term project by the National Astronomical Observatory of Japan. We plan to continue improvements in our visualization data library and further development of new visualization platforms, including domed and portable theaters.
We hope you'll have the opportunity to experience 4D2U. The project hosts public showings every two months at the NAOJ headquarters in Mitaka, Japan. The Imiloa Astronomy Center in Hilo, Hawai'i, shows a short 4D2U movie each day.
Project Introduction Pamphlet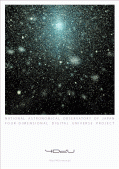 A4 format PDF (16MB) (Note: This is a low resolution version for web distribution.)
4D2U Navigator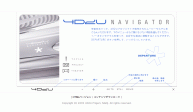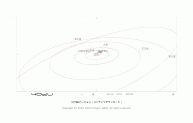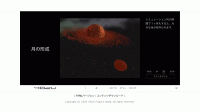 4D2U Navigator English Version Coming Soon!
To use the 4D2U navigator you need to install Flash Player (version 7 or above) on your computer. If it's not already installed, you can download the software for free from the Macromedia (Adobe) website.
Download
Mitaka : A Four-Dimensional Universe Viewer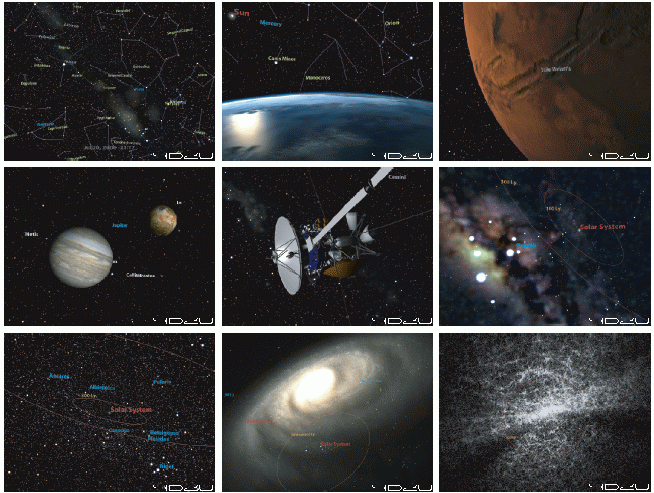 Mitaka is software for visualizing theoretical, computational, and observational astronomical data. Users can seamlessly navigate across the universe from Earth to the edges of the known universe. The software is available through a free download from here.
System Requirements
OS : Windows XP/2000
CPU : Pentium4 1.8GHz or better
RAM : 512MB or more
Hard Disk Space : 50MB or more
Graphics Adapter : GeForce 3 or better
Display Resolution : 1024x768 pixels (XGA) or more
Zindaiji : An Astronomical Many-Body Simulation Visualizer

Zindaiji is Windows PC software for visualizing astronomical many-body simulation data. Zindaiji helps researchers visualize large many-body simulations with an intuitive GUI. It also creates high quality movies suitable for theater presentations. It's available from here.
Copyright and Usage Notice
Copyright
The copyright for all content of the 4D2U website belongs to the 4D2U Project and the National Astronomical Observatory of Japan, unless otherwise stated.
Use of Copyrighted Material on this Website
Content on this website (programs, movies, images and text) can be downloaded and used for personal enjoyment at your own risk.
Educators may use content on this website to teach astronomy. When doing so, please credit the Four Dimensional Digital Universe Project, National Astronomical Observatory of Japan, for providing the material.
A detailed usage guide, including instructions for use in planetarium and museum settings, will be published at this website after October 2006.
Disclaimer
The 4D2U project and NAOJ cannot be held liable for any problems incurred by the use of information or content material available from this website.
Feedback
You may use this form for giving us feedback on the use of our website or its content. We apologize in advance that we will be unable to respond to individual comments.
http://4d2u/t/var/feedback/index.php?id=feedback_e
Link
Update History
2006/07/21 English version of 4D2U Website has uploaded.